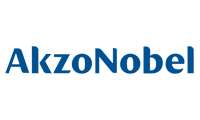 AkzoNobel coatings
---
AkzoNobel Powder Coatings, part of the AkzoNobel Group, is the world's largest manufacturer of powder coatings. AkzoNobel, headquartered in Amsterdam, is a multinational company specializing in decorative paints, specialty chemicals and industrial paints or technical coatings. The high technology of its powder coatings provides high performance in all industrial sectors such as architecture and construction, automotive, packaging, electronics, gas, oil, chemicals and petrochemicals.
With activity all over the world, the current AzkoNobel is the result of multiple mergers and acquisitions of companies. Its origins go back to the 17th century with the company Bofors Forge, founded in Sweden in 1646. Akzo was founded in 1969 and later merged with the Swedish company Nobel Industries (founded by Alfred Nobel), finally giving the company its current name.
AkzoNobel is the world's largest company in the field of industrial paints and high performance technical coatings. It specialises in the development of sustainable solutions for multiple industrial sectors, including automotive paints, marine and exterior protection paints, powder paints, industrial finishes, wood adhesives and packaging coatings.
Its innovative products are mainly applied under the brands Interpon® and Resicoat®.
100
106
200
310
610
700
A2000
D1036
D1094 STF
D1200 STF
D2525
D2525 SD
MR