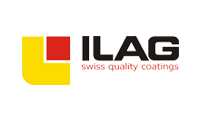 ILAG coatings
---
The Swiss company Industrielack AG (Ilag) is one of the leaders in the sector (the second in Europe and fourth worldwide) in the development and production of high performance non-stick coatings for the bakeware, baking tins and trays, small household appliances and kitchenware, food processing, transport and other industrial sectors.
Many of its coatings are used in the industrial bakery sector. The most important are listed below.
In 1976 Ilag developed its solvent-based silicone coatings brand for baking tins, Ilaflon®. There are two versions: Select and Resist.
Ilaflon® Select is a silicone-based system that is ideal for all bakery and cake products, especially those containing sweet doughs. It also has very good chemical resistance and is therefore appropriate for industrial use. It is normally applied as a single layer system and comes in different colours.
Ilaflon® Resist is a PES/PTFE system that offers high corrosion resistance and is ideal for heavy-duty industrial tins and trays. It is applied as a bilayer system.
In 1987 it developed a coating in which the main novelty was the inclusion of titanium in plasma form into the substrate to reinforce the coating, which is marketed with the name Durit®.
Durit® Resist is a water-based trilayer PFA/PTFE system that uses ceramic reinforcement technology. It is widely used in the industrial bakery sector.
Corflon® is the brand used to market the Swiss firm's water-based PTFE dispersion system and is used in particular in the bakery industry. These are bilayer systems with excellent non-stick properties and high corrosion resistance.
As an example of a ceramic coating for the bakery industry we have Ceralon®, which is based on sol-gel technology. Ilag markets them above all for the production of hamburger buns and other rolls. The benefits of this coating is the surface hardness and low curing temperature, thus preventing the deformation of the trays due to the high curing temperatures used in other coating systems.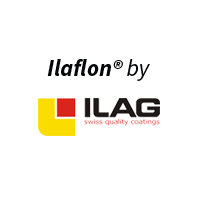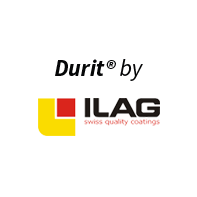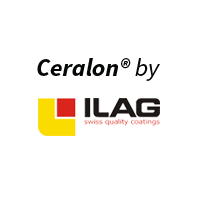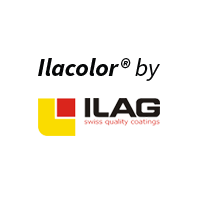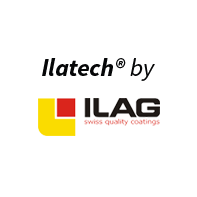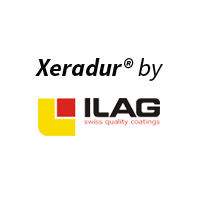 X-TREME LB29059
X-TREME LB26206
X-TREME LB29206
X-TREME LB29262
Resist LB29145
Resist R
Resist R Plus
Resist R-500 Plus LB28781
Resist R-500 Plus LB29129
Resist S-100 LB28709
Resist SP-100
Resist SP-500
Resist SP-300
Resist SP-1000
Resist K2 LB30442
Select LB12996
Select LB28414
Select LB28701
Select S-100
Select S-400 LB26013
Select S-400 LB26014
Select S-400 LB26043
Select R-500 LB25385
Select R-600 LB29130
Select SP-100
Select SP-300
Select SP-500
Select SP-700 LB30142
Select PR BPA-NIA
Professional R-600 LB29618
Triplus
Ceralon® references
Color
LB29507
LB29508
LB29846
JB-969-1060
JB-969-1068
JB-969-1100
R-400
Peelable coating
EP
P
R
S
SP
Color
Protect Plus Pro LB30769
Protect Pro LB30199
Protect Pro LB30200
Select Pro
Dynamic
Resist
Resist Pro
Resist LB23300
Professional P-200 V-02246-002
Professional P-200 N
X-600 LB30355
X-TREME LB29057
X-TREME LB29058
High Level
Ultimate HL
Granistone HL
Granitec HL
Ilacolor® references
Evolution
SP-100
ETS
PE
Printing Ink S
R
Corflon® references
Ultra
Concept
Xeradur® references
LB30981
2
Xera-dur