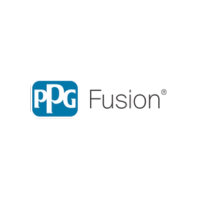 Fusion ® coating
---
Fusion® is a coating system based on sol-gel technology, made without PFOA and PTFE. It is a hybrid coating of organic and inorganic chemistry common to ceramic engineering.
The Fusion® family of coatings (Fusion, Fusion TI, Fusion HR, FusionX) is waterborne. It works at extreme temperatures, curing at lower temperatures using less energy.
Properties of Fusion® Coatings
Fusion
Better non-sticking, better stain resistance and better gloss when compared to other ceramic "nonsticks".
Fusion TI
Reinforced with titanium particles. Exceptional durability and abrasion resistance: far above other sol-gel ceramic coatings tested.
Fusion HR
Exceptional non-stick performance, demonstrated through two extremely tough Whitford tests: the thermal stress test and the chemical stress test. Performance lasts > 2.5 times longer than other ceramic coatings. Non-stick properties previously thought to be unattainable in a sol-gel "ceramic" coating.
Fusion X
The latest addition to the Fusion family of coatings is a new line of sol-gel "ceramic" exterior coatings. A single-coat system available in a wide variety of bright colours, a colourful, eye-catching and easy alternative to porcelain enamel. It can be used at extreme temperatures (930°F / 500°C, depending on the colour) and is suitable for use over a direct flame.
Whitford's Fusion sol-gel ceramic non-stick has an independent legal certification verifying that it complies with US FDA regulations for food contact and the main EU legislation 1935/2004.
Fusion® references
Fusion 8088
Fusion 8089