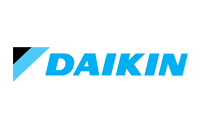 Daikin coatings
---
Daikin is a Japanese multinational based in Osaka and founded in 1924. It operates in all continents. In 1963 Daikin developed its flagship fluoropolymer Neoflon®. Later, it invented the variable refrigerant volume coolant systems (VRV), an innovation with respect to the systems existing at that time, and launched them in 1982. Daikin continues to be the number one manufacturer of these systems. The air conditioning sector is perhaps the one best known by end consumers, but Daikin also has business units dedicated to hydraulic systems, defence systems and chemicals, divided into fluorocarbons, fluoroplastics and fluoroelastomers, among others.
The Daikin fluoropolymers applied by Coatresa include the iconic brands Polyflon® (PTFE) and the entire Neoflon® range, in PFA, FEP, PCTFE, CPT, ETFE and EFEP.
Neoflon® is the brand used by Daikin to market its fluoropolymers.
Polyflon® is the brand used by Daikin to market polytetrafluoroethylene, which is resistant to high temperatures and chemical agents. These properties are achieved thanks to its chemical structure, formed by carbon and fluorine atoms with high electronegativity. In addition, thanks to its low friction coefficient and excellent thermal, mechanical and electrical properties, it is suitable for an extensive range of demanding applications in the food, chemical and packaging sectors, among others.
The Polyflon® range is also available in powder and dispersion forms.
PTFE TC-7109BK
PTFE TC-11000
PTFE TC-1509M1
PTFE TC-1559M2
PTFE TC-7105GN
PTFE TC-7113LB
PTFE TC-7400CR
PTFE TC-7405GN
PTFE TC-7408GY
PTFE TC-7409BK
PTFE TC-7609M1
PTFE TC-7808GY
PTFE TC-7809BK
PTFE TD-7139BD
PTFE TT-7100
PTFE TT-7400
PTFE E-3705S21R
PTFE EK-1209BKER
PTFE EK-1209M10R
PTFE EK-1908S21R
PTFE EK-1909S21R
PTFE EK-1959S21R
PTFE EK-1983S21R
PTFE EK-3700C21R
PTFE EK-3707M21R
PTFE EK-3708S21R
PTFE EK-3709M21R
PTFE EK-3709S21R
PTFE EK-3712M21R
PTFE EK-3781M21R
PTFE EK-3783S21R
PTFE EK-3793S21R
PTFE EK-3798M21R
PTFE ED-1939D21R
PTFE ED-3239S1R
PTFE ED-3293SW1R
PTFE ND-110
PTFE ND-2R
PTFE ND-4GYHR
PTFE ND-4R
PTFE AD-2CRER