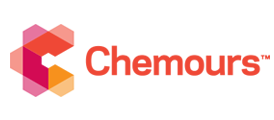 Chemours ( Dupont ) coatings
---
Chemours is a US company that was set up in 2015 after the giant multinational DuPont split its High Performance Chemical Specialties division, and it became a listed company the first day it started its operations.
Chemours engages in the manufacture and distribution of three business units: fluoroproducts (including industrial fluoropolymer resins under the brands Teflon®, Freon® and Viton®), chemical solutions and titanium technology.
Chemours has more than 200 years' experience in the sector, operates in over 130 countries and also has more than 45 research and production centres. It markets the ionic brand Teflon®, patented by DuPont in 1941 as the first PTFE-based coating in the market.
Chemours (Dupont) products
After inheriting Teflon® from Dupont, Chemours continues to innovate and put its faith in this product, launching improvements and new versions in the market: Teflon® Platinum, Teflon® Platinum Plus, Teflon® Select, Teflon® Xtra… above all for the kitchenware and small household appliances sector. An even more resistant version exists by combining PTFE with PFA, SilverStone® and its variants SilverStone® Select and SilverStone® Professional.
The Chemours polymers used by Coatresa with a PTFE, ETFE, FEP and PFA base have strong non-stick and excellent anti-corrosive properties. Teflon® for industrial sectors may be applied to any metal part that require non-stick properties, corrosion resistance, easy cleaning and low friction coefficients such as the chemical, textile and graphic industries, etc.
Among its portfolio of products used for the technical coatings applied by Coatresa we also find Tefzel®, a modified ETFE (ethylene tetrafluoroethylene) fluoroplastic used above all in the chemical industry and in large drinking water treatment plants. This resin is completely inert and has a very high hardness grade. It is applied in layers of up to 1,000 microns.
COATRESA is a Chemours "Licensed Industrial Applicator" (LIA) for all of Spain.