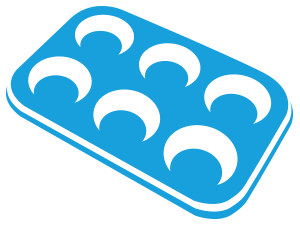 Bakeware for the bakery and pastry sector
---
With the aim of offering a comprehensive service to our industrial bakery clients, in addition to special non stick Testrong® coatings for the sector, COATRESA designs and manufactures baking tins and trays adapted to client production lines and the repair and maintenance of used tins and trays in our specialised workshop. COATRESA offers the best-customised option for loaf bread, toasted bread, wholegrain bread, gluten free bread, hamburger and hot dog buns, croissants, muffins and all types of pastries or sweet and savour bread, baguette, frozen and pre-frozen bread. We know each client is special, and for that reason we listen to their needs and offer them a solution that meets each of their requirements.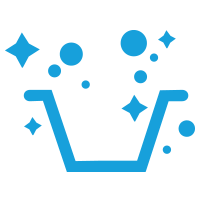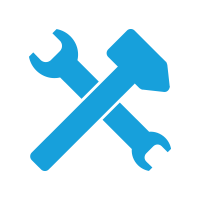 Thanks to its more than 30 years providing service to the industrial bakery sector and its close collaboration with the most important bread manufacturers, COATRESA has an invaluable and special know-how of the industry that allows it to innovate and optimise production, adding value to tins and trays. In our bid to offer a comprehensive service to bakeries, COATRESA studies and focuses its improvements on those elements that are more susceptible to suffer damage due to line automation, in order to extend the life of the tin and thus obtain a higher return.
We cooperate with the best tin and tray manufacturers in Europe, offering high quality products adapted to the specific requirements of each client at competitive prices.
We deliver the tins and trays to the client with the Testrong® non-stick coating that is most suitable for that particular item and for the end use of the product.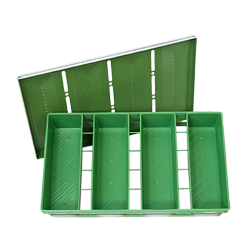 We work closely with our clients to define the best solution that will help them obtain an efficient and precise production of loaf bread, brioche, toasted bread, fruit cake, round loaves, crustless bread, country bread, etc., analysing all the elements that affect the finished product: distances, forming, materials (aluminised steel, aluminised steel or steel profiles, etc.), corrugation, metal pumping, vents, reinforcements, position and protective strips, etc.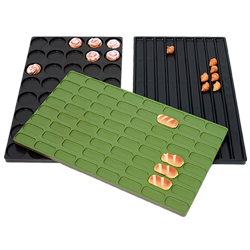 COATRESA supplies customised trays for bakery products such as croissants, brioches, muffins, sweet and savoury rolls, sponge cakes, pastries, etc. COATRESA uses high quality, resistant materials such as stainless steel or aluminised forming plates with resistant rear reinforcements and easy-to-clean solutions.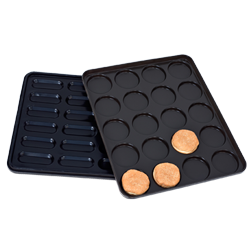 COATRESA supplies trays with totally personalised forming plates of any size and shape to meet the needs and requirements of its clients for hamburger and hot-dog buns, bagels, special rolls, etc. We study the production characteristics to determine whether the trays require reinforcement and protection elements to guarantee the best performance and greater durability.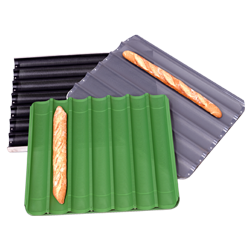 COATRESA is well aware that trays for baguette, frozen and pre-frozen product must withstand extremely high temperatures and sudden changes from hot to cold during the production process. For this reason, COATRESA studies the best way to reinforce trays of this type, improving their design to achieve greater resistance during their useful life.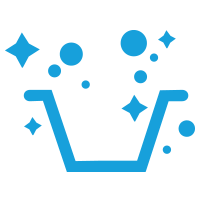 Maintenance & refurbishment of bakeware

We know that although the coating of a tin or tray has a determined life, this does not mean it must be replaced by a new one. For this reason, COATRESA has a workshop that specialises in the recovery, repair and maintenance of used tins and trays that still have many cycles of life to offer.
To extend the life of the tins, we use cutting-edge techniques for their recovery and cleaning. Once recovered, they are re-coated with our non-stick Testrong® coatings to give them an almost-new finish that allows the tin to last longer.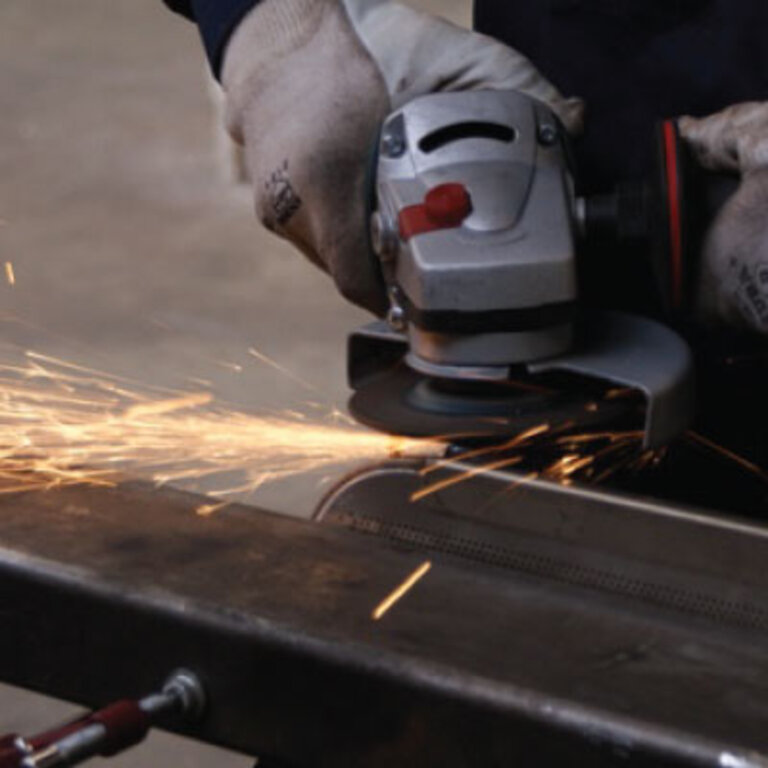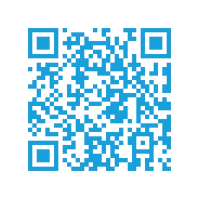 For clients who want an exhaustive control of their tin and tray stocks, COATRESA offers an exclusive system for bakeries through a tracking system (Data Matrix, QR) to ensure complete tracking. This way, the useful life of the tins and trays can be monitored, thus optimising the coating performance. This tracking system can be customised and adapted to the client's needs, from a basic life cycle counting system to the availability of online data from any device connected to the server.