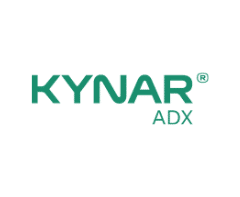 Kynar ® coating
---
As the global leader in the production of PVDF, Arkema has worked for more than 50 years in the development of Kynar® PVDF resins for advanced applications such as renewable energies (batteries and photovoltaic), reducing weight in the automotive industry and in coatings with special resistance to weathering.
New developments, such as Kynar 500® FSF® resin and coatings formulated with Kynar Aquatec®, with high resistance to outdoor weather conditions in architectural coatings prove the durability of Kynar® PVDF resins. Arkema continues to allocate resources to its Research & Development efforts for the growth of sustainable technologies in new PVDF applications.
Properties and benefits of Kynar® coating
Kynar® PVDF resins provide high chemical resistance, making it the ideal material in everything, from handling aggressive chemicals to solutions for fibre optics and architectural coatings.
The main properties of Kynar® are:
Outstanding resistance to sunlight / UV exposure
High chemical resistance to a wide range of aggressive chemicals
Radiation resistance
Fire / flame retardant and smoke properties
Easy to apply with industry-standard equipment and easy to handle later, such as welding and machining
Extreme purity for the most demanding applications
Extremely stable electrochemistry
Excellent abrasion resistance
Thermal resistance range: RTI 150ºC
500
740
720
710
760
761
700