In order to present our Testrong® technical coatings for the bakery sector, as well as our catalog of industrial pans and trays, we have flown to Las Vegas to participate for the first time in the 2022 edition of IBIE.
IBIE, International Baking Industry Exhibition
IBIE is the largest trade event for the food industry in the Western Hemisphere. A fair in which we are proud to be present and in which many members of the food industry gather, providing innovative solutions and creating business opportunities worldwide.
Testrong® Coatings: Non-stick technical coatings
The event took place at the Las Vegas Convention Center, from September 18 to September 21.
During these days, our team had the opportunity to show the properties that characterize our Testrong® coatings. Among them, we highlight the possibility of adapting each coating to the properties of each product, their high durability, and their notorious non-stick and anti-corrosion capabilities, which help to get an improvement in the quality of the final product and significantly optimize the production process.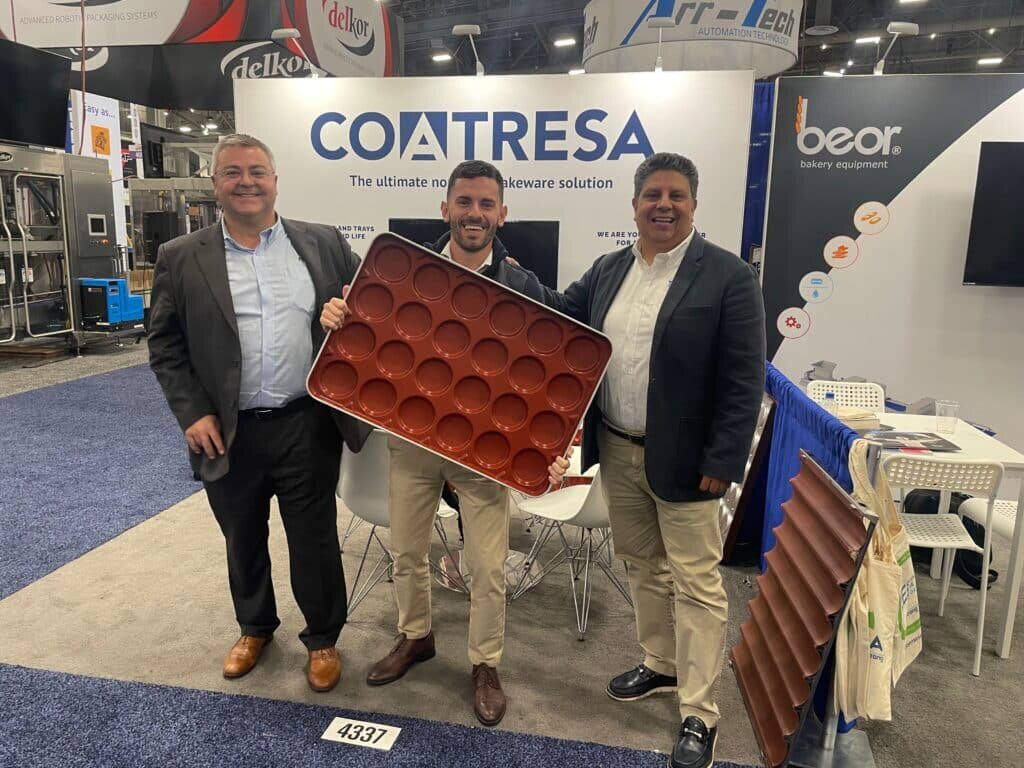 We are happy to say that it has been a complete success. Looking forward to coming back in future editions!