As a sample of the projects RETANSA COAT can handle, their Production Team has been putting together throughout the last few years a token of their most representative work. As expert applicators of PTFE based coatings, they own a great showroom in Retansa of coated pieces sorted by sector.
At RETANSA COAT's Showroom we can find several pieces coated with the finest raw materials from the best valued manufacturers worldwide. Teflon® provides us with multiple solutions thanks to the versions of its product that we can find in automotive pieces such as gears, bolts or anchors.In addition, there are also other non-stick or anticorrosive technical coatings like Xylan®, Scotchkote™ or Rilsan®. These are a very good solution for agricultural tools, handles and railing or disc valves. Alternatively, we can always trust Halar®. Its usual versions for corrosion protection or FDA guaranteed are suitable and safe for human consumption water treatment plants.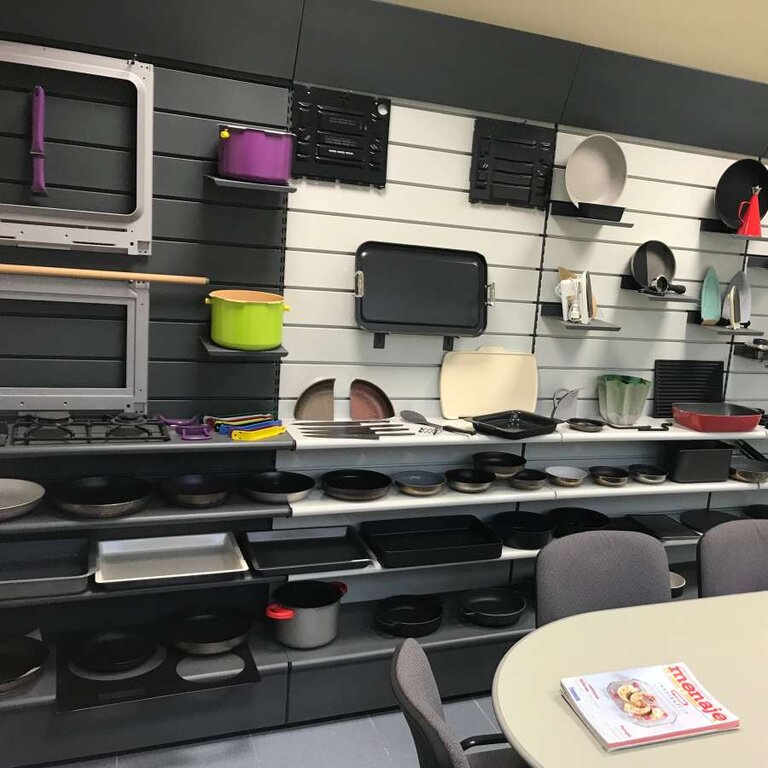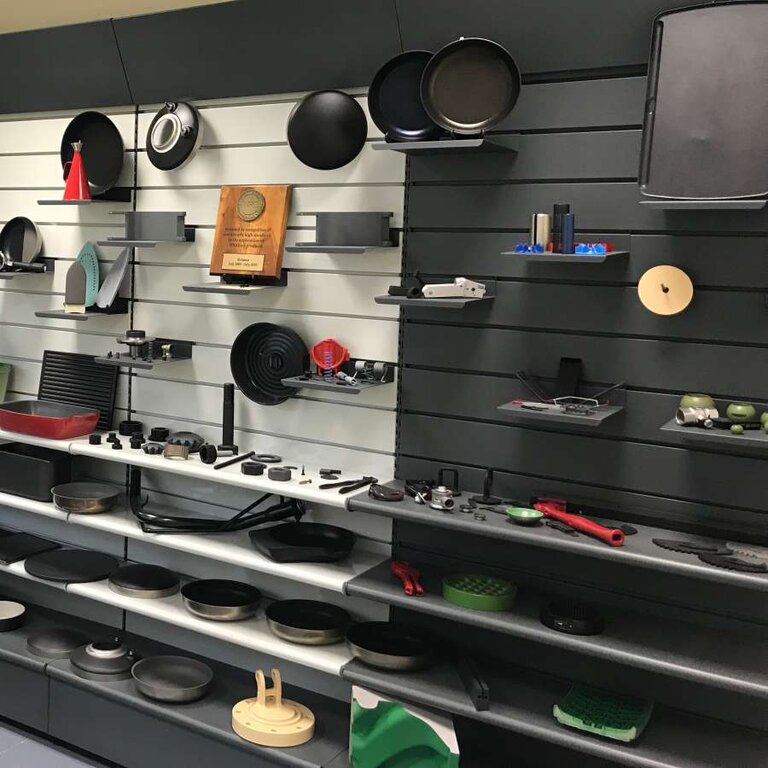 Custom made projects
As part of COATRESA Grup, the Basque Country division has progressively specialized and differentiate within the kitchenware market. It has done so with environmentally friendly coatings, PFOA free and with water-base solvents. Moreover, kitchenware is not the only specialty at RETANSA COAT, they are also a referent within the valve and automotive sector. This is thanks to their automated application of industrial technical coatings and with the help of continuous ovens that can guarantee a great production capacity.
We often come across personalised requirements that demand customised attention and solutions for each project. In the showroom in Retansa they show us that they are prepared for any project, taking into account all the requirements of our customers. They do it by showing small elements we treat with anticorrosion coatings, industrial pieces, tins that require the best antiadherent coating, or big structures for wind energy machinery.