As certified applicators of Rilsan®, Kynar® and Kepstan®, on June 8 and 9, the Coatresa Group team visited the Arkema headquarters in Serquigny (France) as a guest at the European ACA (Approved Coating Applicators).
There, our team, together with other official Arkema applicators, held a useful networking session. Through the presentations of each of the invited applicators, a multitude of experiences were shared in order to achieve reciprocal enrichment and grow together.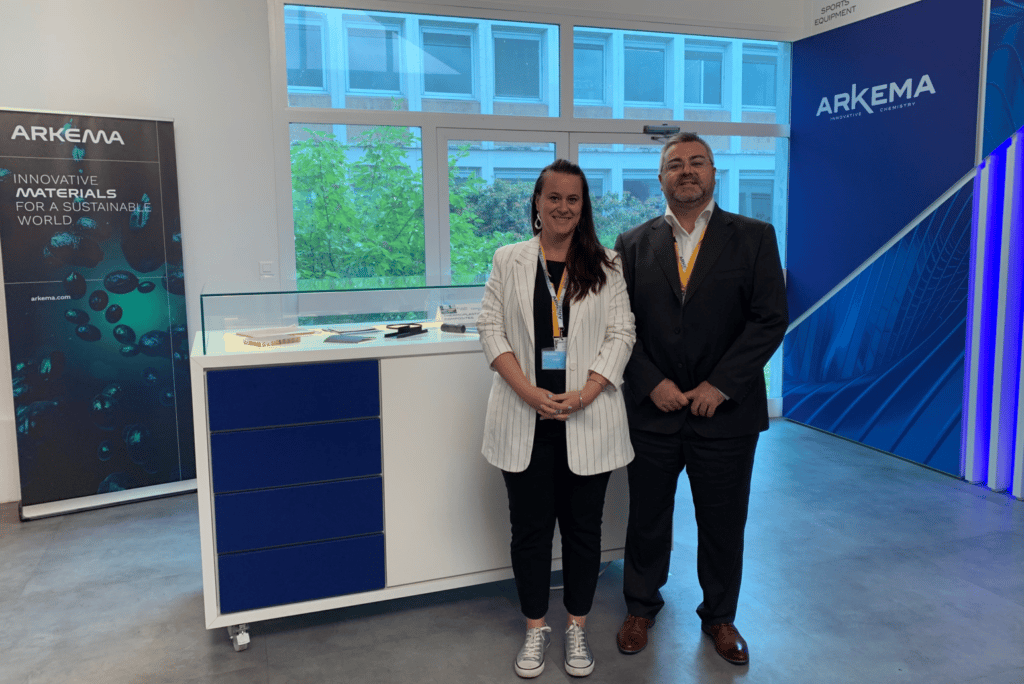 WIDE EXPERIENCE IN THE APPLICATION OF PLASTICIZED INDUSTRIAL COATINGS
At Coatresa we have extensive experience in the application of anti-corrosive and anti-abrasive coatings such as Rilsan®, as well as a high awareness of environmental impact. For this reason, we highlight the fact that by applying the Rilsan® Fine Powders coating we help reduce the carbon footprint, since this is a Nylon-based thermoplastic (Polyamide 11), and said polymer is obtained by extracting the oil from beaver seed, which is sustainably produced.
Also, it should be said that Rilsan® has the WRAS certification, which validates that this coating is suitable for contact with water for domestic use.
Through the application of the Rilsan® product, Coatresa presents the possibility of covering Bus-Bars of electric cars, as well as battery boxes of forklifts and electric lifts, offering the best insulation efficiency. In addition to offering dielectric protection, this type of coating is also suitable for the petrochemical industry, since it offers remarkable protection against corrosion.
Undoubtedly, two days of maximum enrichment with the leading company in the manufacture of polymers based on bio and recyclable material, which will help us continue to grow and continue to offer the highest quality in each of our services.