As part of COATRESA's continuous growing interest, our staff visited CERAKOTE in the UK, where they underwent their exclusive training program to achieve the best technical skills ensuring not only top-quality application techniques, but also the knowledge for their product possibilities featuring a great range of thin-film ceramic coatings.
TECHNICAL SOLUTIONS FOR AN EXTRA DEMANDING PERFORMANCE
As part of NIC Industries Inc., CERAKOTE is an extreme protection thin-film ceramic coatings brand formulated and manufactured in the USA. Their coatings are used on the most demanding industries such as automotive, firearms, aerospace, military, or sports equipment, and in addition to their corrosion and abrasion protection, UV stability, night-vision camouflage or extreme temperature protection possibilities, the colour range is as mind-blowing as the properties of their formulations.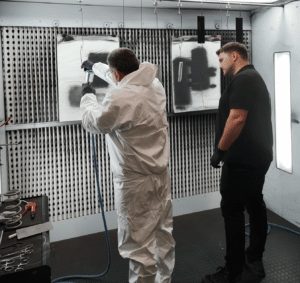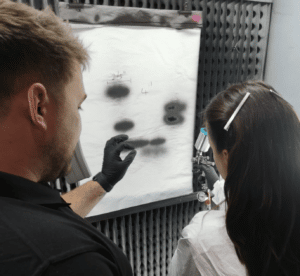 For almost 40 years now, COATRESA Group has been a world leader in the application of technical coatings for the industry, with amazing adaptability to the market needs and always eager to learn, improve and reach further.
This new relationship will surely help the Group run that extra mile towards becoming the most complete technical coatings applicator.