In December 2022, we started a European reforestation project to renew hectares of deforested forests. In total, we got to plant more than 200 trees distributed between Catalonia and the United Kingdom.
With this project, we have been able to plant a total of 244 trees, which equals eliminating more than 1,45 tons of CO2.
We have been able to do all this by collaborating with Bosques Sostenibles and Yorkshire Dales Millennium Trust: two entities focused on projects of the creation and recovery of forests and degraded spaces, as well as on projects related to the conservation of areas with high natural value.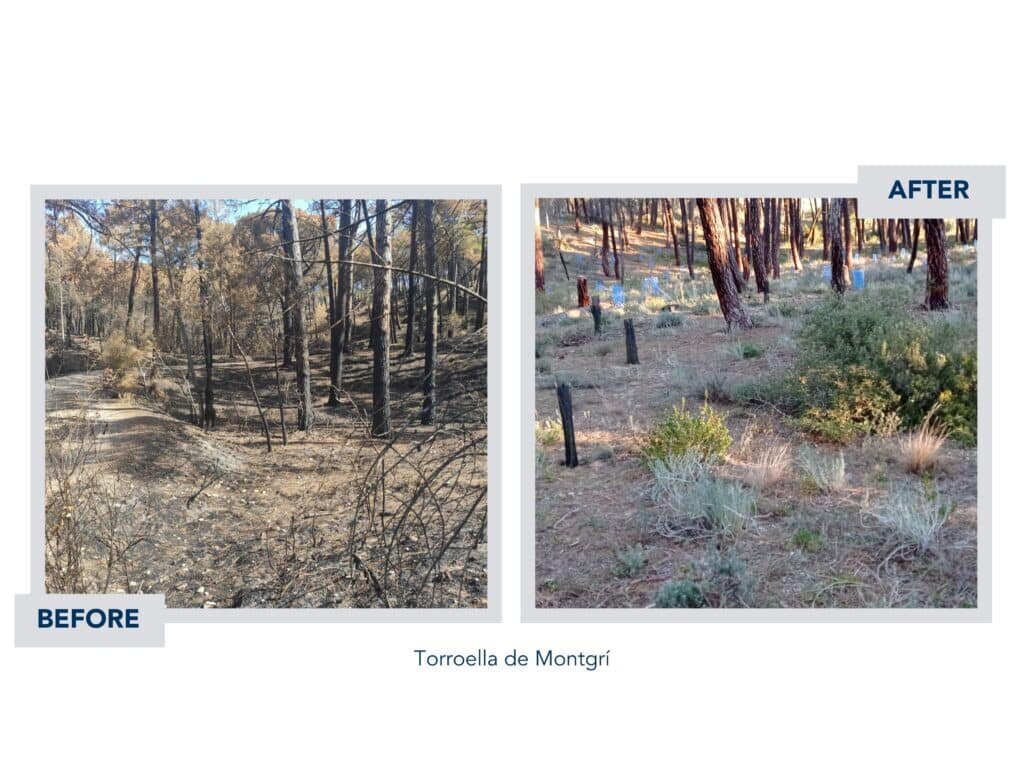 In Coatresa we have strong sustainable values. This is why we always encourage our clients (and leads) to recoat their pans and trays with our Testrong® Coatings instead of buying new bakeware. This can be translated into a significant reduction of material waste.
This way, our clients are able to expand the life of their production materials, and consequently, they get to save on the purchase of new material.
This has been one of the various actions that we have carried out at Coatresa. Along with it, our company is the first one to have the first renovated passive offices in Spain. Also, we have recently installed a set of solar panels with the aim of energetically supply our facilities. In addition, our company has chargers for both electric and hybrid cars, since our fleet is practically made up of vehicles with these characteristics.
Undoubtedly, at Coatresa we constantly work with the aim of reducing our emissions as much as possible, giving our environment a helping hand to walk together towards a more sustainable world.