Coatresa is continuously improving to deliver the best results regarding technical coating services. Therefore, we have purchased a new salt spray chamber to test coating behavior when in corrosive environments.
Corrosion is a natural chemical reaction where oxygen is combined with iron, creating ferric oxide. This process is accelerated when produced in humid environments and with salt presence, producing electrochemical effects, making reactions more virulent. To avoid this process, high performance anticorrosive coatings can be used, preventing metal from entering in contact with oxygen.
Corrosion test
From our laboratory we wish to develop those coatings, creating the anticorrosive coat suitable for each metal and each environment. This salt spray chamber, by NEURTEK, simulates humid environments and with salt presence, which allow to measure the resistance to corrosion. Those tests can last over 240 hours thanks to a peristaltic pump with a speed regulator, delivering a constant brine flow. The atomizer, made of polymethyl methacrylate (PMMA – a clear and highly resistant material), has a brine filter to prevent the nozzle from a block caused by salt crystallization.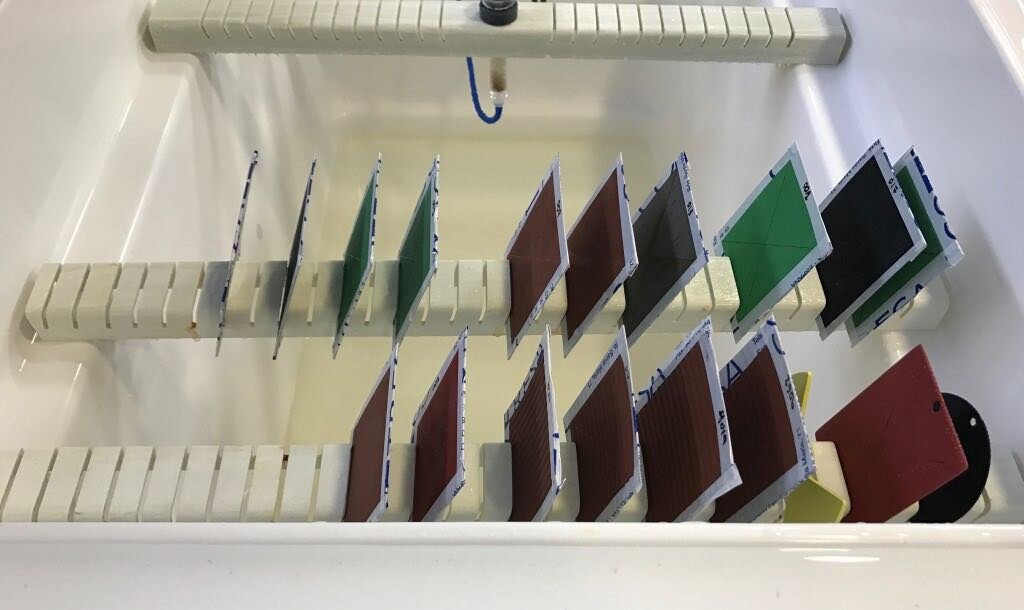 As the lid of the chamber is translucid, the evolution of coatings with this saline mist can be observed, keeping the content hydrostatically sealed.
Results according to international standards
The salt spray test chamber complies with standards ASTM B117 and ISO 9227. Those international standards guarantee that tests are performed according to agreed guidelines, allowing a homogeneous assessment of the results.
Test results are analyzed and recorded, Coatresa therefore keeping an exhaustive data base of different coating behaviors before corrosion, knowing how to improve them and what coating to be applied depending on environment and substrate.