CARL BECHEM GMBH is a world leading manufacturer of technical industrial lubrication. BECHEM's products are always a guarantee of quality, therefore, we have been trusting their lubricants for years, particularly dry lubrication solutions for projects amongst the automotive sector.
The correct application of technical coatings is key to a good performance of the product
As expert applicators of technical coatings, in COATRESA Group we work with the best raw material manufacturers worldwide, such as BECHEM, and we rely on them to find the right application methodology for every situation.
Whether applying antiadherent coatings, dry lubrication coatings or anticorrosive coatings, COATRESA Group has all the latest cutting-edge technology and plenty of experience that helped us become an icon for quality and the go-to company for both our customers and our suppliers.
BECHEM trusts in COATRESA as their Authorised Industrial Applicator for their products
After several years of sharing projects and thanks to a great professional relationship, it has become evident that our cooperation deserved formalising, thus the title of Authorized Industrial Applicator.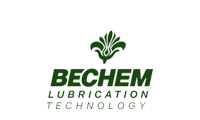 We sincerely thank BECHEM for the confidence in COATRESA Grup.