New tracking system for trays and pans
Thanks to a great cooperation with our customers, COATRESA has considered all the productive needs on every project where we applied our PTFE based technical anti-adherent coatings. During the last few years we have been putting our efforts toward innovating with an easily detectable technology in order to provide a solution to our customer's tracking and monitoring requirements for coated elements.
When working with the Food Industry, all molds and trays for bread, cake or pastry making, required exhaustive tracing so to ensure the optimal status of our coatings and then choosing the right time for the renovation of every coated element. That tracing process supposed a great challenge without an automated tool, therefore, thanks to our R+D Department, we developed a tracing system that allows the tracking and monitoring of every piece, with either a QR code (Data Matrix) or a marking placed on the coated element.
Data Matrix, a poka-yoke solution
Up until now, the tracking of coated elements was a task taken care of by our end customers, therefore, COATRESA GROUP as expert applicators of technical PTFE coatings, had no chance to provide technical assessment without having access to the coated pieces. Thanks to this new tool, the customer will be able to register an automated tracking of every piece, that will be programmed according to the cycles and productive needs of each project.
The production monitorization as well as the flexibility of programming of our new automated tracking system, allows us to optimize the production planning and maintenance of the coated molds and trays for bread production.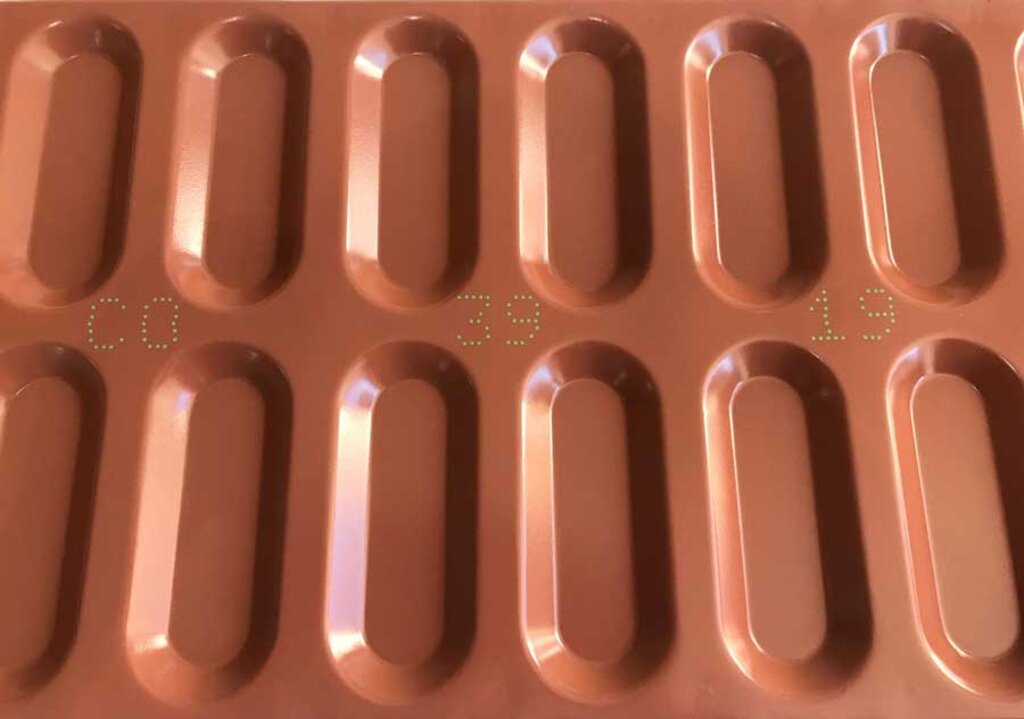 COATRESA Grup continuously evolves with our times and we focus our energies on helping keep track and improve the quality of our customer's production force.